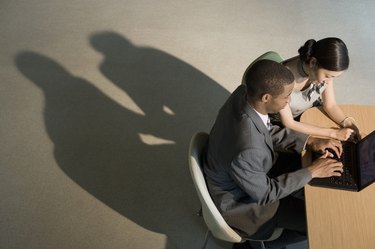 Dell laptops feature a row of hot keys, which are configured to quick-launch an Internet browser, frequently used programs or control speaker from the press of a button. While these hot keys are convenient, many Dell owners find them annoying; the slightest bump to a hot key can accidentally launch a program at the wrong time. If you rarely use hot keys or you find them troublesome, you can turn them off. Disabling Dell hot keys is not permanent; if you want to use hot keys in the future, you can reconfigure your computer to restore the feature.
Step 1
Right-click on the desktop and select "Properties" from the shortcut menu to open the "Display Properties" dialog box.
Step 2
Press the "Settings" tab in the "Display Properties" dialog box and click the "Advanced" button.
Step 3
Select the "Intel Graphics Technology" tab to open the Dell configuration page.
Step 4
Click "Hot Keys" and check the "Enable Hot Keys" check box to disable the hot-key feature and click the "OK" button.