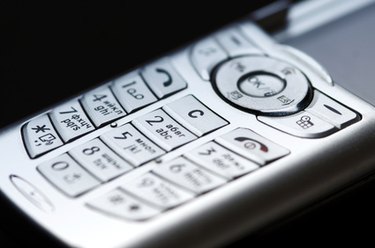 Voicemail allows callers to leave a message if you are unable to answer your phone. While this feature is extremely valuable, there may be times when you wish to disable this feature. Perhaps you have someone who is calling incessantly and leaving voicemails, which then requires you to go through each one and delete. Sprint has made it possible for users to turn off voicemail both by calling customer service or following a few steps in the voicemail setup system.
Step 1
Call Sprint customer service. Press "2*" on your cell phone to reach customer service or 888-211-4727. Tell the agent that you wish to remove the voicemail feature from your calling plan. Ask how long it takes for the phone to update and no longer have the feature available to callers.
Step 2
Call into your voicemail. When your Sprint voicemail picks up, press "3." This will take you to your personal options. Press "2" for greeting. Now press "1" for greeting and then "3" to disable the voicemail.
Step 3
Dial your cell phone number from a different phone and see if the voicemail is now disabled. When a voicemail is disabled, callers will receive a generic message stating you are unavailable. Callers do not have the ability to leave a message and must call back. If the voicemail is still active, allow additional time for Sprint to process the request and try later. If you still encounter issues, call Sprint customer service for assistance.