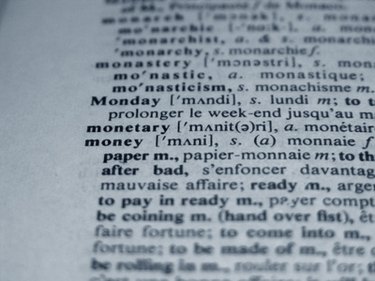 Microsoft Word is a common word processing program developed for basic word processing needs such as writing papers for school, creating reports at work, and keeping records such as a journal. There are many features found in Word that make it a versatile program as well. One is a database of hundreds of languages which you can set as the program's default language, so no matter what your native language is, you'll be able to type and have a spell check for that language.
Step 2
Click the "Review" tab. In the "Proofing" group, click "Set Language." This brings up the "Language" dialog box.
Step 3
Scroll down the list of languages to "Tamil" and click on it. To set as the default language, click the "Default" button and then click "Yes." Click "OK" to close the dialog box. Microsoft Word is now ready to type in the language of Tamil.