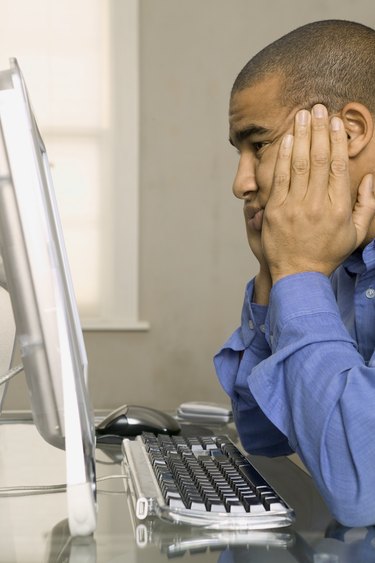 OpenDNS is a DNS (domain name system) and Internet security computer platform that delivers various features, including the FamilyShield program that enables network administrators at homes, schools or workplaces to lock access to unreliable Web content that may contain viruses, malware, spyware or phishing websites. If your network administrator is restricting websites with OpenDNS, you'll need to unblock it to access these websites. This is accomplished swiftly with a proxy, a website that lets you use its server to connect to content being blocked by any type of Internet security programs including OpenDNS.
HowToUnblock.org
Step 1
Navigate to HowToUnblock.org. With How To Unblock you can unblock the Internet restrictions originating from OpenDNS through this proxy's server. How To Unblock also keeps you anonymous by masking your IP address.
Step 2
Enter the URL OpenDNS is keeping you from visiting in the URL bar at the bottom of the How To Unblock page.
Step 3
Click the "Go" tab displayed with a pumpkin face and How To Unblock will bypass the block from OpenDNS to give you access to the site that was previously inaccessible.
ByProxy.info
Step 1
Go to ByProxy.info. ByProxy lets you unblock restrictions your network administrator is imposing on you through the use of products such as OpenDNS. ByProxy also hides your IP address for anonymity and security.
Step 2
Enter the Internet address of the site OpenDNS is filtering in the URL box located beside where it reads "Site URL."
Step 3
Click "Go" to unblock OpenDNS and gain access to the previously blocked site.
FreeWebProxySite.com
Step 1
Visit FreeWebProxySite.com. With Free Web Proxy Site you are able to get around Internet locks from services such as OpenDNS. To protect your information this proxy also keeps your IP address concealed.
Step 2
Type the web address of the Web page OpenDNS is blocking in the URL field displayed in orange.
Step 3
Click the "Go" button and OpenDNS' locks will be unblocked through the proxy's server.