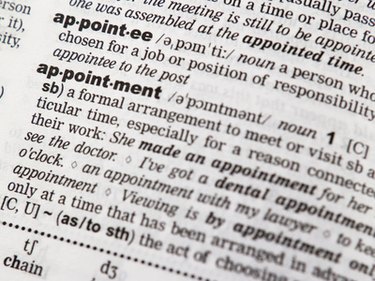 A PDF file is like a final printed copy. Once a Word file is converted to a PDF file, the texts in the PDF file cannot be edited. To edit the texts in the PDF file, you will have to edit the original Word file and convert it again, overwriting the old PDF file with the new one. In cases where the original Word file has been moved or deleted, being able to convert a PDF file back to a Word file is very convenient and saves time.
Step 1
Open Abode Acrobat program. Click "File" on the program's toolbar and select "Open…" on the drop-down menu. This action will display the dialog window to open a file.
Step 2
Select the PDF file you want to convert to a Word document and click the "Open" button.
Step 3
Click "File" on the program's toolbar once again. This time, move the cursor over "Export" and then click on "Word Document" when the menu appears. This will bring up the Save As dialog window.
Step 4
Select the location on your computer where you want to save the Word document and type in a name for the file.
Step 5
Click the "Save" button. You now have a copy of the PDF file in a Word document format.