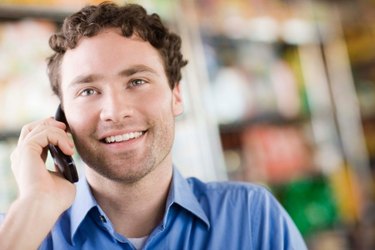 One of the more convenient features of cell phone use is the "Call Barring" feature. When activated, you can block (or "bar") all incoming and outgoing calls. For example, you may wish to continue to make calls, but may not want any incoming calls. Alternatively, you may wish to stop someone from making outgoing calls on your phone. When you wish to allow these calls again, you must unlock (or "disable") the Call Barring feature. The feature can be disabled using your phone's settings.
Step 1
Browse to your phone's settings and locate the option for "Call Barring." For example, on Windows Mobile phones, press "Start," "Settings" and "Phone" and select "Call Barring."
Step 2
Wait several seconds for the Call Barring options to load from your network. Call Barring is a network functionality, and your device has to get your provider's settings from the network.
Step 3
Switch your "Call Barring" options to the "off" position. Be sure that you select "off" for both "incoming" and "outgoing" calls.
Step 4
Press "Done" or "Save" to save those settings.