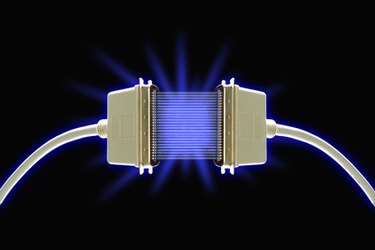 M4P is an audio format used by Apple for digital song purchases from their iTunes Music Store. M4P files are AAC (Advanced Audio Coding) files containing Fairplay DRM (Digital Rights Management) copy protection, which limits the number of computers the songs can be played on. Once these songs have already been purchased, the user can choose to convert the files to a different format to play in other devices, just as they would burn them to a CD using iTunes, provided they keep the songs within their own personal collection.
Step 1
Open iTunes and ensure that your computer is authorized to play the M4P files by clicking "Store" on the top menu bar and then "Authorize this computer." Enter your account information if necessary to authorize.
Step 2
Download Protected Music Converter, an audio conversion software program that includes M4P as one of its supported formats. Follow the onscreen prompts to complete the installation process, open the software upon completion and follow the basic steps--locate the M4P files, add them to the conversion window, and choose the new format and output folder--to convert the files.
Step 3
Download TunePat, another audio conversion program that works with M4P files. With this program, first establish a playlist in iTunes of the files you wish to convert, select that playlist and click "Burn Disc" in the bottom right-hand corner. Set TunePat as the burner device in the "Burn Settings" window and click "Burn." The files will burn internally and can be accessed using TunePat when finished.
Step 4
Download SoundTaxi, which is available in both a free trial version and a complete version for purchase. Follow the prompts to provide payment information when applicable and install the program on your system. SoundTaxi follows the same general conversion process as the Protected Music Converter, and provides the option to route converted files directly to an iPod.