I have used several different GPS manufacturers' GPS devices, personally I like TomTom better than Garmin and I believe TomTom 702 GPS device has the best price and function ratio, also it is very easy to upgrade to TomTom 940 by yourself which will save you about $300.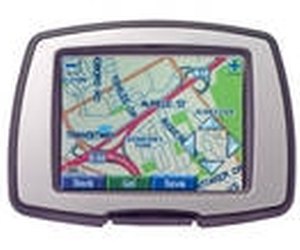 Below I will describe how to unlock TomTom 702 GPS. In essence, all it requires is a new license file (.dct) generated based on your device ID and the MAP info. Please note this example is based on Mio C320,it should be similar on other devices.
Step
First step, your need to decompress your MAP to ROOT of your SD card. Like SD_Card USA_and_Canada.
Step
Second step, edit DeviceID.txt, replace it with your ID (Ten letters or numbers). ID can be found From SD_Cardttnavigator.bif search DeviceUniqueID=xxxxxyyyyy)
Sample like this: AB2ZLCVYPE
Step
Third step, edit ProgsMeta.txt
This meta data is associated with the map you want to use.
Sample like this:
; USA_and_Canada_825_2210
71 83 F7 AB C5 DE 8D 79 30 CB 06 29 7C 46 7B 78 USA_and_Canada-29.meta
Step
Fourth step, copy 2 files (associated with the map .pna and .meta) to folder insert_meta_from_Map_here
sample like this:
USA_and_Canada.pna
USA_and_Canada-29.meta (This name should match contents in file meta.txt)
Step
Fifth step, run RunMeforDCT.cmd, Select 1, Select 1, you will get results in folder insert_meta_from_Map_here. It's a new .dct file. (Unlocked file)
Step
Sixth step, copy this .dct file to map directory on your SD card.
Sample like this:
SD_Cardusa_and_canada_825_2210USA_and_Canada-29.meta.dct
Step
You are done!