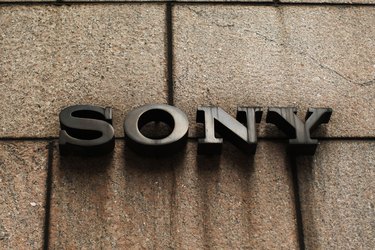 All GPS navigational systems function by communicating with satellites in space to provide users with the most accurate location information possible. Although the satellites are accurate, the maps on your GPS may not be. New roads are being built every day, while old routes may be renamed or blocked off altogether. It is imperative that you periodically download map updates for your Sony GPS to ensure that your equipment is accurate before taking a trip.
Step 1
Visit esupport.sony.com and log in. You must be logged in either as an administrator or a user who holds administrative rights in order to download and install new files to your GPS.
Step 2
Select your country from the drop down box beneath "Option 1."
Step 3
Type the Sony GPS model number for your navigational system into the box provided beneath your country. If you do not know the model number for your Sony GPS, select "Option 2" and choose your navigational system from the provided list.
Step 4
Select your current computer operating system using the drop-down box.
Step 5
Close all programs that are currently open on your computer.
Step 6
Choose the type of file you wish to download. All files that are currently available for your navigational system will be in bold blue print at the bottom of the page.
Step 7
Download the map update to your computer.
Step 8
Connect your Sony GPS to your computer using the USB cable that was provided with your navigational system.
Step 9
Open the previously downloaded file. The Sony Install Wizard will appear. At the prompt to accept the map update, accept the terms and the installation will begin. This should take only a few minutes.
Step 10
Click "Finish" when you see the "Update Complete" window pop up. You may then remove the USB cable from the computer and begin using your updated Sony GPS system.
Tip
Sony offers a program called "Download Taxi" that will allow users to download and install multiple program files from the website at once.
Warning
You may only use the Sony U.S. website to update products that were originally purchased in the U.S. or Canada. If you purchased your Sony GPS in another country, you will need to download updates from the Sony website specific to that country.