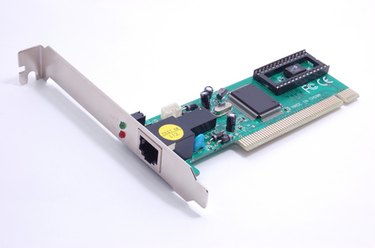 Your network performance might significantly jump with a driver update on your network interface card (NIC) from your operating system. An update might even solve problems encountered by your interface when attempting to make data transfers across the Internet. Your operating system provides a Device Manager utility to let you enable, disable and update hardware you wish to improve.
Step 1
Click your "Start" menu (the small globe with a Windows icon) and click "Control Panel."
Step 2
Click the "System and Security" link and click "Device Manager" under "System."
Step 3
Right-click your network interface and click "Update Driver Software."
Step 4
Click "Search Automatically for Updated Driver Software" and let Windows automatically update the driver.