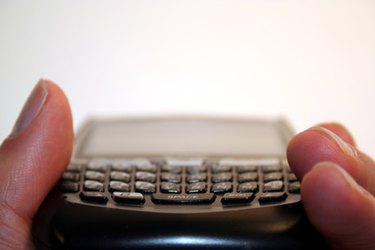 Windows CE is an operating system used on some mobile devices. Microsoft regularly releases updates that you should download and install to resolve security issues and other software bugs. Updating Windows CE is a simple process that requires a computer with an active Internet connection.
Step 1
Connect your mobile device to your computer using the supplied USB cable.
Step 3
Type "Windows Update" into the search box and hit the "Enter" key.
Step 4
Launch the Windows Update program and click on the "Check for Updates" button, located in the left of the window.
Step 5
Locate any new updates for your device and select the "Install Updates" option. If there are no new updates, you have the current version of Windows CE.
Step 6
Wait for the software to download and install on your mobile device.