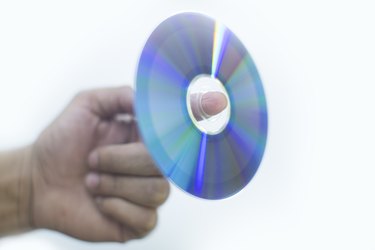 Without an additional codec plug-in, Windows Media Player can't play Blu-ray discs. These discs, often used for high-capacity data storage or high-definition video, are still generally supported by Windows so long as you have a compatible driver. If you want Blu-ray playback from WMP, you'll need to download the Media Player Codec Pack and SlySoft AnyDVD HD.
Media Player Codec Pack
The Media Player Codec Pack is a continually updated set of codecs designed specifically for use in WMP. These codecs expand the capability of WMP, enabling it to play formats it can't in its native state. When paired with SlySoft AnyDVD HD, this includes unencrypted Blu-ray discs. In addition to this playback, you also get support for numerous other popular digital video formats, including MP4, MKV, FLV, and OGG. It also includes support for numerous audio formats like AAC and FLAC.
SlySoft AnyDVD HD
SlySoft AnyDVD HD is a digital video suite that enables you to watch Blu-ray and HD DVD discs on your computer, even without HDCP-compliant graphics cards or monitors. The Media Player Codec Pack was specifically designed to draw from AnyDVD HD for playing back unencrypted Blu-ray discs, which means that this program is required in order to play Blu-ray in WMP. AnyDVD requires a purchase after its initial 21-day free trial period.
Required Hardware and Software
In order to run a Blu-ray disc on WMP and your computer, you'll need to have a Blu-ray optical drive or a combo drive that supports Blu-ray discs. You'll also want the latest version of Windows Media Player and up-to-date drivers for your Blu-ray drive.
Alternative Media Players
If AnyDVD HD's price tag leaves you with sticker shock, there are several alternative players that will enable you to view Blu-ray on your Windows PC, although they don't add Blu-ray support to WMP. Cyberlink PowerDVD and Corel WinDVD are both paid media players that are often pre-installed on computers with Blu-ray drives. If you don't have either of these programs pre-installed on your computer, you can also try out VLC Media Player and PotPlayer as free alternatives -- both support Blu-ray playback without any fees or costs.