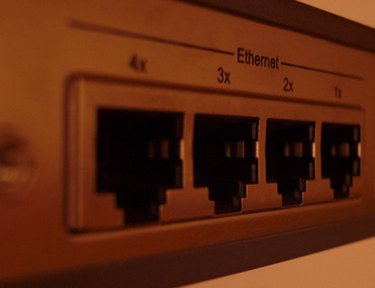 Cisco IOS is the operating system used in most Cisco enterprise-class products. Many Cisco routers include USB slots, which you can use for upgrading the IOS without a TFTP connection. The USB flash drive you use needs to be formatted using the FAT file system and must have enough space to host the IOS file and the backup you are making of your current IOS.
Step 1
Download the last IOS image designed for your equipment from your Cisco account.
Step 2
Insert the USB drive into your computer and copy the file from your computer to the root of the USB drive.
Step 3
Insert the USB drive into your Cisco equipment. If the device has more than one USB port, note that the first slot is called "usbflash0:" and the second is "usbflash1:."
Step 4
Connect your laptop to the admin port of your equipment and enter your login and password.
Step 5
Type "copy flash usbflash1:Name-of-your-backup-IOS" to make a backup copy of your current IOS.
Step 6
Type "copy usbflash1:name-of-the-new-IOS flash" to upgrade to the last IOS.
Step 7
Type "yes" when asked if you want to overwrite the current IOS.
Step 8
Type "reload" to switch from the old IOS to the new one.