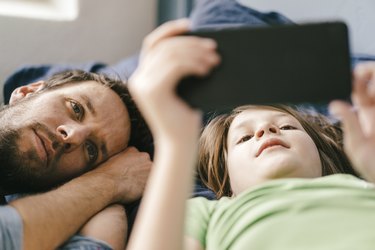 Walmart photo uploads are exceptionally easy to manage. The photo lab has pickup and delivery options, and you can print in a variety of sizes and formats. In addition to the upload process, advanced editing options are available along with product-creation software to make personalized greeting cards and holiday cards.
If you have any difficulties, Walmart Photo customer service has a phone number and email support, or you can visit the nearest photo lab location directly. Overall, Walmart makes it easy to load and print your digital photo files.
Pick Up Photos in Person
Walmart will ship your photos to any store location in the 50 U.S. states. No outside territories offer the service. If you live near a Walmart store, this policy makes it easy to pick up your order in person.
Why ship to a store and not to your home address? The major benefit is the free shipping. You can choose the store location for pickup, and you pay nothing for the shipping. This is especially nice on large orders such holiday cards where shipping costs can add up.
If you make regular print orders through Walmart and shop at a local store, the convenience factor is excellent. Place your order and do your regular shopping when the order arrives. It creates an easy all-in-one stop and saves you the time of going to another photo lab while eliminating shipping costs.
The shipping is prompt, with orders arriving in two to five days. Not bad for a free service. That equates to paying for priority shipping where the order arrives in two to three days, which is common. Anything under five days is still within the standard shipping rate window as well. You are alerted by email when the order arrives, so you can easily track and manage your order pickup plan.
Order for Delivery
If you don't live near a Walmart location, ordering for delivery directly to your house remains an option. Standard, priority and express mail options are available. If your holiday cards are running late and you need fast turnaround, express shipping has them at your door in one day.
Ordering for delivery is easy for any business or residential location; you simply choose the shipping option after uploading the photos. You need to supply a physical address because the service does not ship to P.O. Box locations.
One-Hour and Same-Day Service
In addition to the standard photo-printing service, Walmart has a same-day photo option. Note that this service is not always available. In most cases, you need to live near a Walmart with a photo lab to receive one-hour service.
When you choose a photo-printing product from the online photo portal, select the Create Now option. Any product that is displayed in blue coloring has a same-day turnaround. You must pick up the photos when using the same-day service.
You can also look for specific stores with same-day service and place the order at the physical location. You need to return for pickup, however. In some cases, if you place the order just before shopping, it is completed while you are still in the store.
Inquire about the estimated time or use the Walmart photo center phone number to call ahead and get an estimate. The pickup time often depends on how busy the photo center is and how many orders it has received on that specific day.
Uploading the Photos
To upload photos to Walmart Photo Center, open a browser with the Walmart Photo website. In the top navigation area, you will find drop-down options with product categories. If you already know the product you want, locate that option.
For example, select the drop-down menu and then click on Prints. If you don't already have an account, you are prompted to register for one. Then, all the print options are displayed, and you can scroll through and click on the desired product. Say you want a basic 4-by-6-inch set of prints. Choose the 1-hour prints option for same-day pickup in a local store or select the home-delivery prints option.
After choosing the option, you arrive at the upload screen. You can upload individual photos or batches of photos on this screen. A drag-and-drop option is also available. You can access photos from your hard drive, cloud storage and even social media accounts.
After uploading the photos, choose the number of prints for each photo and the desired size. Select the delivery option and the paper type, and you are ready for checkout. If you know the sizes you want in advance, uploading and ordering is an efficient process.
Advanced Editing Options
Setting up an order for a basic set of 4-by-6-inch or 5-by-7-inch prints is a breeze. Choose your product, upload the files, select the quantity and paper, read the delivery terms and complete the order. Take a closer look at the print-product options, however, and you'll see that things can become more complex in a hurry.
You can design calendars, posters, any special-occasion card imaginable, wall art, canvas prints, blankets and prints on gifts such as coffee mugs. You can even put together photo books from special occasions like a wedding or for general memories. Adding a plain photo to any of these products is easy, but you can also add text and custom graphics in the supplied editor.
The in-house editing options are basic, and although they work well, if you need to do much work on a photo, use a robust program like Adobe Photoshop before you upload the file. In Photoshop, you can transpose or remove individuals in photos, change backgrounds and complete many advanced editing tasks.
After your advanced edits are complete, upload the finished photo for printing on any product you select.
Are Returns and Refunds an Option?
One common concern about ordering prints and custom products relates to refunds. Walmart has a fairly liberal return policy. If the order is damaged or you receive the wrong products, it refunds the entire cost plus any shipping costs.
On any in-store delivery, inspect your order immediately on pickup. If there is a problem, return the order on the spot. You need the original packaging and the packing slip to get this done. Take your order to the customer service window for resolution.
Home-delivered orders are slightly more complicated to return, but an option is available. Log in to your Walmart online account and select the product to return. Your photo products are not always eligible for return, however. It ultimately depends on the product. You can still take the order to a physical store and make your case.
If your order is available for return, your online account shows the option to print a return label. Print the label, add it to the packaging, and send the order back to Walmart. You do not receive a refund until the package is received and processed.