How to Upload Photos to Wal-Mart Photo Center. Digital picture taking has taken over the way we take pictures. If you don't like the shot, nothing is wasted but a few seconds of time to delete the shot and take another one. Those of us who still have several canisters of undeveloped film now have pictures stuck on their hard drives. Wal-Mart online has made it easy for the public to get the pictures off of our hard drives and out onto our walls and desks. Read on to learn how.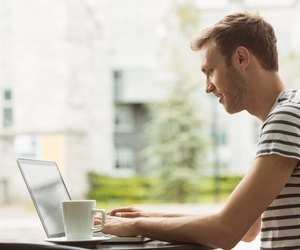 credit: Wavebreakmedia/iStock/Getty Images
Step
Find the location and file names of the digital photos you want to upload. Create a folder on the desktop named Upload Pictures and copy your selected photos to this folder.
Step
Go to Walmart.com and select the "Photo" tab. Create an account with your email address and password that you will remember. You will only have to create an account once. Login when you return anytime after that.
Step
Click "Add Photos" button to start the Quick Upload process. Pick or create an album that you want to add your digital pictures in. Photos can be separated by dates, people or occasion. Click "Upload to This Album" button.
Step
Choose "Yes" to install the Active X Control if the window prompts you. This only needs to be done the first time you use this and if Wal-Mart upgrades their software. The software will install in just a few minutes, depending on your connection speed. It will notify you when it is done.
Step
Find and click the button that says "Select Photos." A window comes up that will let you search for your folder with digital pics. On the left side of the screen select "Desktop." Double click your photo folder to show the pictures inside. Click on the box by each of the photos you wan to upload, if you want them all, select "Select All" at the bottom of the window.
Step
Select "Upload Selected Photos" to start uploading your pictures. The upload time depends on the speed of the internet connection and the size of each photo. The indicator will let you know when it is done.
Step
Choose the photos in the size that you want on the next screen. You can select to pick up your photos from a participating Wal-Mart or have the photos sent to you for if you the pay postage fee. If picking the photos up at a store you can opt to pay for them there and enter a credit card.