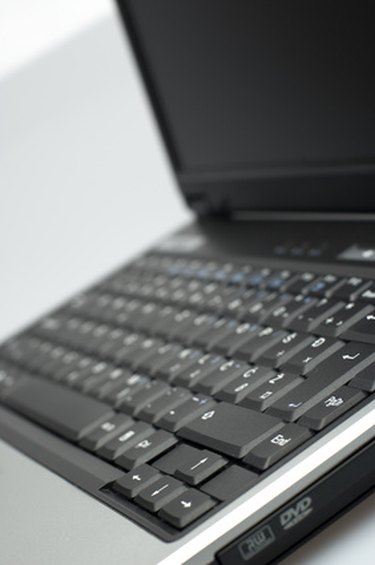 Sometimes, using your laptop screen as a monitor to your desktop PC can help you accomplish important tasks while you're away from the actual desktop. Or it may be that your CRT or LCD monitor for your desktop has recently malfunctioned and you need a quick fix to be able to view things on your desktop immediately. No matter why you want to use your laptop screen as a monitor, the Windows Remote Access feature can help you fully utilize your technology and get you there without compromising the integrity of your laptop's display.
Step 1
Turn both your desktop and laptop systems on and close any unnecessary programs that may begin running upon startup. Remember to make sure you are signed in as the administrator on both of your systems. The following steps will have no bearing unless the accounts you are signed into have administrative privileges.
Step 2
Connect both of your systems to the same Virtual Private Network. If you do not have access to a Virtual Private Network, you must connect directly to the Internet protocol address of the host computer rather than its given name.
Step 3
Navigate to the "Start" button on your desktop PC. Note that your desktop PC will act as the host. Click on "Performance and Maintenance" and select "System."
Step 4
Click on the "Remote" tab and select to "Allow Remote Assistance invitations to be sent from this computer." Once you have checked the box to enable the invitations, make sure you click on "OK" before closing the window.
Step 5
Switch systems and go to the "Accessories" menu on the laptop. In the "Accessories" menu, click on "Communications" and then select "Remote Desktop Connection." If you are connected to a Virtual Private Network, enter the name of the host PC. If you don't know the name of the host PC, switch back to the desktop system and open the "Computer Name" tab in the "System Properties" settings.
Things You'll Need
Laptop with Windows 95 or higher

Desktop with Windows XP or 7 installed

Active Internet connection
Warning
Do not try soldering the laptop's screen to permanently use with the desktop PC. This will permanently disable the display functions of your laptop.