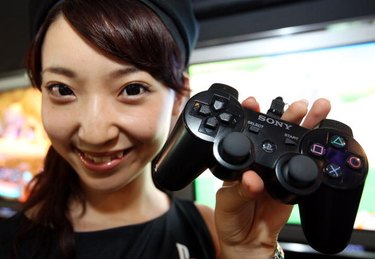 SNES emulators have been around for many years, but not everyone knows that. SNES emulators are computer programs that allow you to play any SNES game directly from a computer. The main problem with this is that you cannot connect an SNES controller to your computer. To sidestep this problem, you can use a PlayStation 3 controller as the input device for the SNES emulator. This gives you a real controller to use while playing SNES on your computer.
Step 1
Connect your PS3 controller to your computer that has your SNES emulator installed on it. Download and install the MotioninJoy drivers from the developer's website.
Step 2
Open MotioninJoy and single-click the "Load" option from the MotioninJoy main window. The PS3 controller's drivers will be installed. The PS3 controller can now be used as a computer game pad.
Step 3
Open the SNES emulator and single click the "Input" option at the top of the main SNES window. Single-click the "Input Configuration" option from the context menu that comes up. A window with all the SNES controller's buttons displayed will come up.
Step 4
Single-click each button and press the button on the PS3 controller you want to use for that particular button. Continue through the entire list until you have mapped out each SNES button to a PS3 controller button.
Step 5
Single-click "OK" and start an SNES game using the emulator. You are now controlling the game with the PS3 controller.