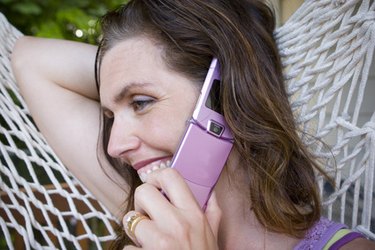 In America, almost all cell phones come locked. This means that the phone can only be used with the provider that sold you the phone in the first place. By going to a third party, you can purchase an unlocked phone. In most cases, an unlocked phone will work with any cell provider.
Step 1
Make sure your cell phone is unlocked. You can find hacks online to unlock your phone. In addition, you can purchase an unlocked phone from a third party. Be sure this unlocked phone is a part of the CDMA network or it won't work with Sprint. Most third parties will tell you ahead of time if the phone can or can't be used on the Sprint network. Many phones that use traditional SIM cards are part of the GSM network, which includes AT&T, Cingular, and T-Mobile. These types of phones will not work on the Sprint network.
Step 2
Make sure your current Sprint phone and unlocked phone are turned off. Find the R-UIM card in your current phone from Sprint. The R-UIM card is Sprint's and other CDMA service providers' equivalent of a SIM card. The R-UIM card is found around the battery slot of your phone. First, you will need to remove the battery, and then underneath the battery you will find a thin electronic strip. This is your R-UIM card. Remove it.
Step 3
Insert your R-UIM card into the unlocked phone.
Step 4
Turn on the unlocked phone. It should now work on the Sprint network. Congratulations!
Warning
Please note that Sprint has only recently put the R-UIM card into their phones. Many models of their phones do not have this card. Without the R-UIM card, you will not be able to use Sprint service on another phone. Be sure ahead of time that your current phone has an R-UIM card in it.