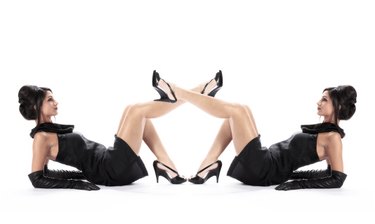 When creating a digital art project, the ability to control the elements that make up the piece is essential for the overall layout. You may find that an image needs to be mirrored to fit into a project, or a duplicate image needs to be flipped to create symmetry. Gimp offers users the ability to alter a photo so that it is a mirror image of the original. You can easily transform the entire look or composition of your next graphic design piece by following a few simple steps.
Step 1
Select the image that you want to mirror in the "Layers, Channels and Paths" window. If you don't highlight the right layer, you may end up flipping the wrong image.
Step 2
Select the "Fip Tool" in your Toolbox window. The icon looks like a blue door opening with a horizontal arrow across it. A menu will open below your tools where you can switch between a vertical or horizontal mirror image.
Step 3
Click on the image that you want to flip, and click again to reverse the effect.