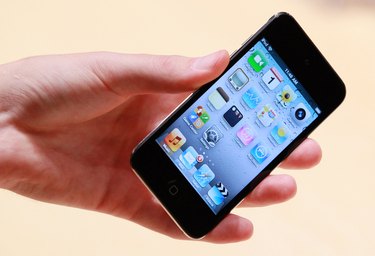 The GPS feature in the iPhone can be used to find your location without a Wi-Fi or cellular connection. This process will allow you to take your maps offline giving you fast access to maps anytime. It allows you to avoid data roaming charges when traveling abroad and use GPS tracking without a service of any kind. By following these simple steps, you will be able to take full advantage of your iPhone GPS.
Step 1
Open the iPhone App Store. You will need a Wi-Fi or cellular data connection to complete this step. At the bottom of the store, you will find an option to search. Select this option. At the top of the screen, you will find a search bar where you can enter text. Select this text bar and enter, "OffMaps." Select OffMaps. You are now given the option to purchase the application for $2.99. Select install.
Step 2
Open the OffMaps application on your iPhone. You will also need a Wi-Fi or cellular data connection to complete this step. A map is displayed. Zoom in or zoom out of the map until you have found your desired area. The smaller the area you select, the greater the detail you will be able to display. For a densely populated area, you do not want your area to be larger than a single city. Once you have your desired area in view, select the downward facing arrow centered at the bottom of your screen. Scroll to the very bottom of the screen and select the option, "Open Download Map." Using two fingers, touch the screen, and then slowly separate your fingers. You will see a green box which you want to enlarge over your desired area. Now, you will see an option to download your desired zoom level. The more detailed the selected zoom level, the bigger the file you will need to download and the more accurate your GPS positioning will be. Select the blue button, "Start Download." When the download is complete, close the application.
Step 3
Open the OffMaps application. You no longer need to have a Wi-Fi or any cellular connection to use your GPS within the map area you previously loaded onto the iPhone. Press the compass icon in the lower left hand corner of the screen. You will now see the blue GPS dot with your location. Move the iPhone, and the blue triangle coming out of the GPS dot will show you which direction the iPhone is pointing. It can take up to 5 minutes for the GPS to determine your location the first time you use the GPS feature in a new area.