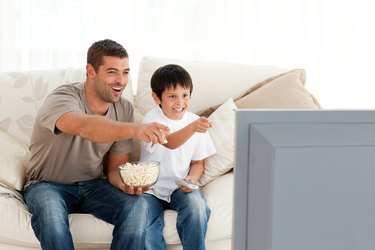 You can watch Netflix movies, TV shows, events and popular original programming, like "Orange Is The New Black," and "House of Cards" on your computer, tablet or TV using FiOs's fiber optic high speed Internet services. In order to watch Netflix programming, you must first purchase a monthly membership, and subscribe to one of Verizon FiOs's Internet plans.
Viewing Options
With Verizon FiOS connected to your home network, you can watch Netflix by downloading the Netflix app to your tablet, smartphone, smart TV or Windows 8 computer. If you don't already have an account, you have to create one first by going to Netflix.com and entering your billing information for a monthly subscription.
Streaming Rates and Connection Issues
Since 2013, FiOS customers have been complaining of connectivity issues and slow streaming rates when trying to access Netflix content. According to a June 2014 report by Time, Verizon as well as AT&T, Time Warner Cable and Comcast are insisting that Netflix should pay for the additional bandwidth its service requires. Until this is resolved between the companies, FiOS customers may continue to experience streaming issues with Netflix during peak usage hours.