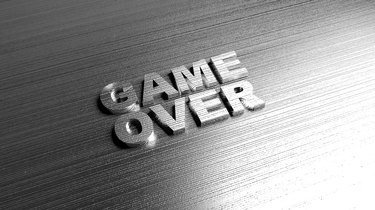 Dolphin is a Nintendo Wii and Gamecube emulator that allows you to play all of the games from those respective systems on your computer. Like most other emulators, Dolphin allows you to save your game's progress by using a "save-state" file, saved as a .gci file. This saves exactly where you are in the game. When you start the game again the next time, you can load that save state and pick up where you left off.
Step 1
Start the Dolphin emulator on your computer. If you have yet to install it, download it from the developer's website and install it from the downloaded file.
Step 2
Single-click the "Open" button on the Dolphin main software window to open a new file explorer window. Locate the Gamecube game file on your computer that you want to play using Dolphin and select it. Click "OK" to load it into Dolphin.
Step 3
Click the "Emulation" button on the top of the main Dolphin software window and click the "Load State" option. Click the "Last Saved State" and the last place where you saved the Gamecube game will load.
Step 4
Press the "F11" key on the keyboard with the game already playing to load the last saved file. The end result here is the same as step three.