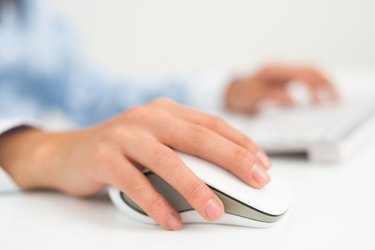 How to View and Delete Browsing History on Internet Explorer. Being able to view your browsing history online is convenient if you don't want to type URLs for your favorite sites into your browser over and over again. Internet Explorer allows you to view the most recent Web sites you have visited and click on those sites to go back to them. You can tell Internet Explorer how long you want those Web sites saved and you can also delete them. Deleting your browsing history is the best way to keep your Internet travels a secret if you are sharing a computer.
View Your Browsing History
Step 1
Enter Internet Explorer from your computer.
Step 2
Go to the URL window at the top of the browser and click on the downward-pointing arrow.
Step 3
View the list of Web sites that you have recently visited. If you want to go back to any of them, click on that site and you will be taken there.
Delete Your Browsing History
Step 1
Click on 'Tools' on the Internet Explorer toolbar.
Step 2
Select 'Delete Browsing History.'
Step 3
Find the 'History' heading and click on the 'Delete History' button.
Step 4
Click 'Yes' when asked if you are sure you want to do this.
Step 5
Hit the 'Close' button. Your browsing history is now deleted. Check it by clicking on the downward-pointing arrow on the address field at the top of the screen. You should be presented with an empty box.