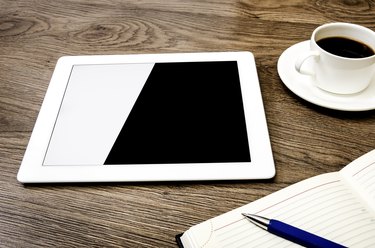 A fast Internet connection enables you to watch streaming video from a number of content providers, including DIRECTV. If you have a DIRECTV account, you have access to hours of streaming content directly in your computer's Web browser, either live or on-demand.
Step 1
Download and install the DIRECTV Player on your computer (link in Resources). The installation process involves checking your Flash player and making sure it's up to date. If it's not, download the latest Flash player as well. Close and relaunch your Web browser when the installation process is complete.
Step 2
Visit the DIRECTV Player website (link in Resources) and click the type of content you want to watch. Click "Movies" or "TV Shows" to watch on-demand content. Click "Guide" to watch live TV. If you don't see these options listed, select "Watch DIRECTV" to load the Entertainment menu.
Step 3
Click the "Watch Online" box to display content available for streaming on your PC. Browse through the available programming until you locate the content you want to watch. Click the "Search" box at the top of your screen to search by keyword.
Step 4
Hover your mouse over the main image for the selected content and click "Watch."
Step 5
Click "Watch on Computer" or "Watch Live" and sign in to your DIRECTV online account, if prompted. If a price is displayed, proceed through the payment process to pay for the content.
Tip
Click the "Activate Now" or "Upgrade" button if you are presented with either when attempting to watch on-demand programming. The appearance of either button means you are not currently set up to view the selected content and must upgrade your permissions. Depending on the content, you may need to pay to expand the channels you can access. Once the upgrade is complete, the process redirects to the programming you had selected to watch.
Not all DIRECTV content is available for viewing online. If you don't see a "Watch Now" or "Watch Online" button next to a program, that content can't be viewed on your PC.
DIRECTV's online programming is available for Windows and Mac computers. On PCs, you must be running Windows XP SP3, Windows 7 or Windows 8.1. On Macs, you must have OS X 10.6 or later.
The DIRECTV streaming service is compatible with Firefox 13 and up, Internet Explorer 9 and up, Safari 5 and higher, and Chrome 21 and above. DIRECTV streaming is not compatible with 64-bit versions of Internet Explorer.