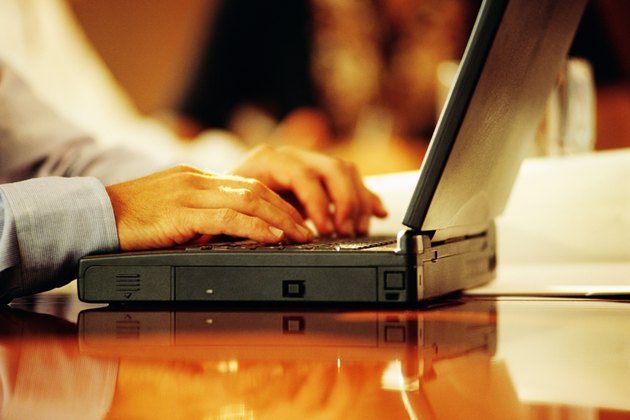 The Adobe Creative Suite software package includes a graphics editing application called Adobe Illustrator. In multiple versions of Adobe Illustrator, you may experience a problem where the program freezes and stops working when you try to save a new file. Illustrator uses the Windows print spooler service to save files to your local hard drive, and by setting the service to start up automatically, you can resolve these freezing issues.
Step 1
Log into your computer with an account that has administrative privileges.
Step 2
Open the Start menu and click on the "Run" button. If you do not see the "Run" button, simply place your text cursor in the search field at the bottom of the Start menu.
Step 3
Type "services.msc" into the text field and hit the "Enter" key on your keyboard. A pop-up window will appear with all the internal services available in the Windows operating system.
Step 4
Scroll down through the list, right-click on the item labeled "Print Spooler" and choose "Properties."
Step 5
Click on the "Start" button if the service is not already running.
Step 6
Open the "Startup Type" drop-down menu and set it to "Automatic."
Step 7
Press the "OK" button and then try saving your Adobe Illustrator file again.
Things You'll Need
PC running Windows XP or later

Adobe Illustrator CS2 or later