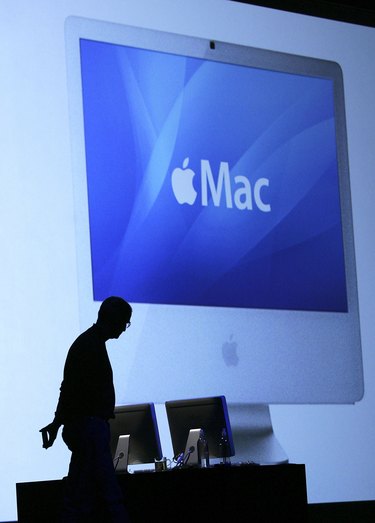 The Outbox in Apple's Mac Mail appears only when an email you are trying to send is not able to be sent. This is usually due to one of two situations: You are working in offline mode; or this is a connection problem. The Outbook will disappear once the mail is sent. You can check several things to ensure that the mail in the Outbox is properly sent.
Checking Email Addres
If the email address of the party you are sending the email to is not correct, the email server on the recipient's end will not be able to deliver the email. Double-check to make sure you have filled out the email address correctly, then try sending the email again. If the email stays in the Outbox after doing this check, you might have a connection problem.
Checking Settings in Mac Mail
One possible reason for having a connection problem in Mac Mail is an improperly filled out account settings sections. While in Mail, go to the Mail heading, click Preferences, then click Accounts. Verify your Mail settings with the documentation you have received from your email service provider to ensure they are filled out correctly.
Checking Internet Connection
Another reason email might show up in the Outbox is that your computer isn't connected to the Internet. Go to the System Preferences panel, and click Network. Look on the left side of the Network box to see if you have a green light under Ethernet or Wi-Fi, based on how you connect to the Internet. If you see a red light, this means that you are not connected to the Internet. Contact your Internet Service Provider to report the problem, and to find out if the connection problem is temporary.
Checking With Email Service Provider
Certain email service providers, such as AOL, Yahoo, or iCloud, are different from your Internet service provider. Contact your email service provider if the email in your Outbox isn't sent after a prolonged time, to see if there is a problem with their servers. Once any problem is corrected on the email service provider's end, the email will leave the Outbox, and the Outbox will disappear.
Conclusion
The appearance of the Outbox is usually a temporary situation, and many times clears up in a short time. If you able to able to wait for a while to see if the problem clears up on its own, you may not need to contact your Internet service provider or email service provider.