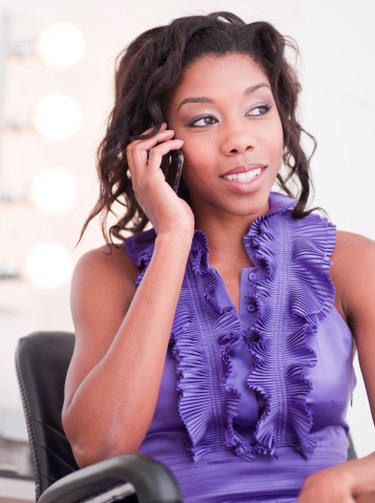 In this age of technology, mobile phones are vital to so many of us. They provide us with a sense of security while traveling. It's the best way to stay in touch with family and friends. When traveling overseas there are ways to take your mobile phone along. If that's not possible, some companies will actually rent mobile phones to visitors of foreign countries.
Mobile Phone Sim Card
While planning your trip to India, it is important to know how your cell phone will work. The easiest way to use your mobile phone there is to purchase a SIM card once you arrive. This way you will avoid long distance charges which can add up quickly. The SIM card will give you a new local phone number, making it convenient for you to use.
Incoming Mobile Phone Calls
Purchasing a SIM card will give you the opportunity to receive free incoming calls. If you find yourself having no prepaid minutes left to make outgoing calls, incoming calls can still be received. Just make sure your SIM card has not expired. Roaming is already activated, allowing you to make both local and international calls.
Mobile Phone Frequencies
Mobile phones operate on different radio frequencies in different countries. Check to see if your phone receives more than two. Your phone will not operate otherwise. Most phones using a SIM card are capable of receiving the three frequencies needed to operate a phone in India. If you have an unlocked dual, tri or quad band GSM (Global System for Mobil communication) cell phone that works on 900/1800 MHz, you'll be able to use your cell phone in India without paying roaming charges to your foreign phone company. If you decide to move to India, you still may want to consider purchasing a new mobile phone.