MicroCell gives your cell phone a boost in low connectivity areas. This can prove especially effective indoors, where reception quality often suffers. Using your home wireless network, the service can improve call quality and boost data transfer speeds. Using the correct connection method, you can usually solves problems by ensuring you establish a good initial connection. If you still can't connect, attempt more advanced troubleshooting steps including resetting your network settings and double checking to make sure you didn't accidentally turn off a service needed to use MicroCell.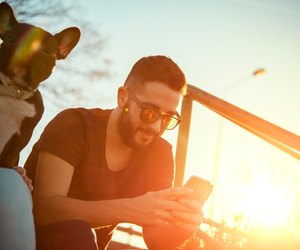 credit: Renato Arap/iStock/Getty Images
Connecting
Step
Place the MicroCell device within three feet of a window and at least one foot away from other wireless devices to avoid interference and ensure the best GPS signal.
Step
Check the cable connection between your MicroCell device and your wireless router. Replace the cable if it appears damaged.
Step
Unplug your MicroCell from the power supply, wait at least 30 seconds and plug the device back in to the power supply.
Step
Wait for the GPS light to glow solid green before attempting to connect your iPhone to the MicroCell network.
Step
Restart your iPhone. Wait for the AT&T Notification in the menu bar on your iPhone to display as AT&T MicroCell or AT&T M-Cell.
Troubleshooting Steps
Step
Tap the "Settings" app on your iPhone.
Step
Check to make sure the "Airplane Mode" toggle switch is set to the off position.
Step
Tap "Cellular" and set the "Cellular Data" toggle switch to the on position.
Step
Tap the "Settings" link and select "General" from the list of options.
Step
Select the "Reset" option and choose "Reset Network Settings." Enter your passcode if prompted. Tap "Reset Network Settings" again to confirm that you want to reset your network settings.