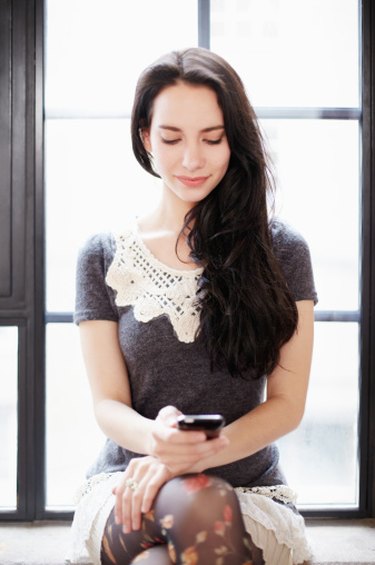 The main screen of an iPhone is simply the screen that appears whenever you press the phone's "Home" button. For many iPhone users, this screen includes the applications that the owner uses on a daily basis. Not being able to access this screen can be extremely aggravating, as you will not be able to open and run any apps that are on the screen. The most likely reason the iPhone won't go to the main screen is because the phone is frozen.
Step 1
Hold the power button at the top of the iPhone down until the phone shuts off. Restart the phone. The phone should automatically start at the main screen. Proceed to Step 2 if the phone doesn't shut off.
Step 2
Connect the iPhone to an Apple cord that's connected to either a charger or a computer that is running. Charge the iPhone for about 30 minutes, and then try to access the phone's home screen.
Step 3
Press and hold both the phone's "Home" and power buttons until the phone resets (turns off and then immediately powers on). Once the iPhone turns back on, the device should immediately go to the main screen.
Step 4
Look for and install any available iPhone software updates. Connect the iPhone to your computer. Open iTunes on that computer. Click the iPhone menu under "Devices" in iTunes. Then, click the "Summary" tab in iTunes. Click the "Update" button located in the center of iTunes. Follow the instructions that appear in iTunes to download and install an available update (these instructions may vary per software update).