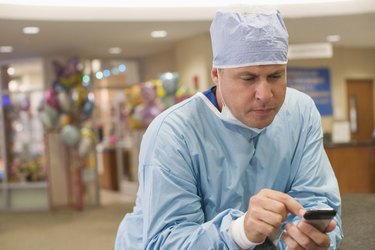 Losing a cell phone can be a devastating experience. When you lose your cell phone you lose more than a handheld device, you lose your contacts, text messages and personal pictures. If you find someone's cell phone, they will be very grateful that you have returned it. Finding a cell phone owner is not hard to do; you can try contacting them directly or through their cell phone provider.
Step 1
Look through the owner's cell phone address book. Look for names of people that would be close to the owner, such as "Mom," "Dad" or "Home." If someone answers the phone, provide him or her with the necessary information to retrieve the cell phone.
Step 2
Answer the phone in case the owner is trying to locate the cell phone. Explain to the caller that you are trying to locate the owner of the phone, if the owner has not called.
Step 3
Arrange to meet the owner of the phone. A supermarket or coffee shop is a safe place to meet.
Step 4
Call the cell phone provider. Dial 611 from the lost phone, to reach a customer service representative. Explain to the representative that you are looking for the owner of the cell phone. They may have an alternative number to reach the owner.