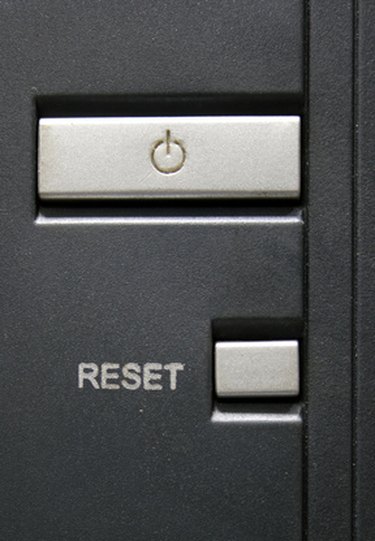 One way to clear an Asus PC of problems or viruses is to restore it to its original factory settings. This will wipe the computer clean and give you a fresh start. The idea of restoring your laptop may be intimidating, but there is no programming involved. In fact, these laptops are designed to be restored in a short period of time.
Step 1
Turn off the Eee PC. Press the power button or select the shut down option from the computer's main desktop screen.
Step 2
Turn the unit on and press the "F9" when the flash (logo) screen appears. A menu will appear with a list of options to choose from.
Step 3
Select the "Restore Factory Settings" option from the bottom of the list in the menu and type "Yes" when prompted to verify the reset.
Step 4
Press "Enter" when prompted by the computer to reboot the system. Wait a few seconds for the system to reboot.
Step 5
Follow the prompts on screen to accept the licensing agreement and configure your settings.