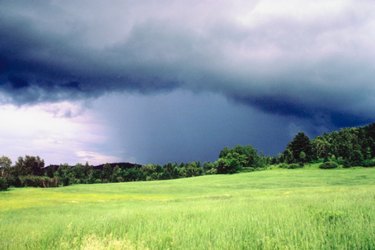 If you own a Sharp Wireless Weather Station machine, it's important to learn how to use the machine properly. The Sharp Wireless Weather Station provides up-to-the-minute weather information for your area using a digital interface to display the details. The device also functions as a digital clock. As a wireless device, the machine automatically picks up weather conditions using a built-in transmitter within the device itself.
Step 1
Press the "Power" button to turn the machine on. The device takes approximately 5 to 10 seconds to fully load.
Step 2
Press the "Time" button and hold it down for 8 seconds to begin the setting process for the time. Use the arrows on the left side of the device to select the proper hour and minutes. Use the "Up" button to increase the numbers and use the "Down" button to decrease them.
Step 3
Use the arrows to select the time zone that you are currently in. The device automatically adjusts for daylight savings time. Press the "History" button on the right side of the device to view information regarding past weather history.
Tip
No additional settings are required. The built-in transmitter automatically detects the weather settings at any given time.