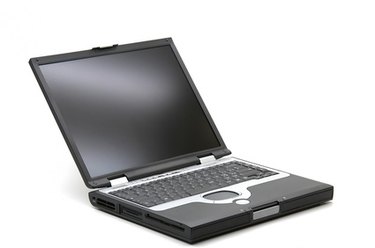 DirecTV digital video recorders (DVRs) can record hundreds of hours of satellite television programming. In time, the internal hard drive on the DVR can become full, so the stored shows must either be deleted or offloaded to make room for new recordings. Hooking up a computer to the DVR can solve this problem by getting shows off the DVR onto the computer's hard drive. An Ethernet cable can be used to connect the equipment for fast transfer from the DVR to a PC with video recording software.
Step 1
Connect the Ethernet cable from the DirecTV Ethernet port to any free Ethernet port on the PC. The plugs must be inserted with the narrow end turned upward until each plug locks in place with a click.
Step 2
Start the video recording software on the computer by double-clicking the name of the program.
Step 3
Press the "Menu" button on the DVR and use the down arrow key on the front panel to access "Recorded Programs."
Step 4
Select the desired program to offload from the DVR using the arrow keys.
Step 5
Click the "Record" button on the computer recording software, then press the "Play" button" on the DirecTV remote control to start playback of the program.
Step 6
Click the "File" tab on the video recording software on the computer when finished recording, then select "Save As" and type a name for the recording. Click "Save" to store the downloaded program to the computer.