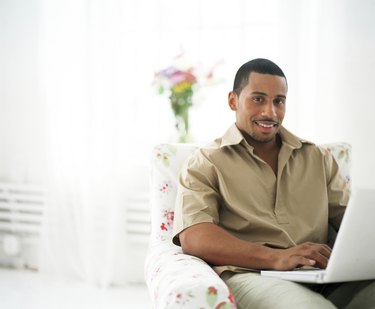 In the United States, the top 10 search engines are Google, Yahoo, Bing, Ask, AOL Search, AltaVista, FAST, Gigablast, Netscape Search and Snap.com. The top 10 search engine studies vary after the first five, depending on the date of the search, the search engine company doing the study and the analysis used in the ranking.
Google, the Number One Search Engine
Google is an Internet search engine developed by two Stanford University graduate students. In 1998, Google was recognized as a search engine of choice since it returned more relevant results than many of the search engines already in existence. Today, the term "googled" refers to an Internet search on anything or anyone using the Google search engine.
Yahoo Comes in Second
Yahoo originally started out as a guide to the Internet before it became an Internet search engine. The guide became a tool for anyone looking for a useful website. It is also known as a web search engine that returns relevant information for video, images and answers.
From MSN Search to Live Search to Bing
Bing is a Microsoft search engine. It has enhanced services that include maps and street photos. It started successfully gaining market share in mid-2009. It started in 1998 as MSN Search, evolved to a new brand called Live Search in 2007 and officially became Bing in 2009. This search engine returns relevant information and organizes it to assist in informed decisions.
Ask
Ask.com searches the web for the most talked about discussions, and it posts this information in "Ask Popular Questions." This engine searches websites, images, news, blogs, video, maps and directions. The more specific you are in your search, the more relevant information you will receive.
AOL Search
The AOL search engine provides relevant multimedia results. Multimedia websites use a variety of different content formats that this search engine can organize and display in your results list.
Gigablast
Gigablast is a new kind of search engine that provides real-time indexing for websites. It also provides special features like topic generation and indexing of documents with different formats.
AltaVista
The AltaVista search engine strives to provide information to the global community, according to its website. This engine stores the words of every web page in a searchable index so it can keep track of all of the information, and deliver it as search results. AltaVista was also the first company to include multi-lingual search capability.
FAST
FAST was acquired by Microsoft in 2008 to develop enhanced enterprise search technologies. Microsoft's integration of the FAST search aims to drive more traffic and revenue to business websites.
Netscape Search
This search engine is known for its ability to produce more search results with less information than other search engines may need.
Snap.com
Snap.com is a new type of search engine. It provides context-sensitive content; it learns from the searches of other Internet users.