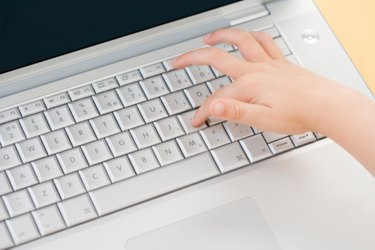 Toshiba has released a few different advisories related to its Satellite line of laptop computers having keyboard problems. Remember that damage caused by liquid or physical damage is not usually covered by warranty.
Bios Fixes
On Satellite models 1955-S801, 1955-S802, 1955-S803 and 1955-S804, the BIOS (system utility setup program) had trouble reading the firmware for the wireless keyboard. BIOS version 1.40 repaired this problem. The BIOS flash program can be downloaded from the Toshiba website.
Satellite 1955 Text Anomaly
Toshiba reported a strange, software-specific problem between the Satellite 1955-S801 and S803 computers and Microsoft Word and Excel. Users who held down the shift key for more than five seconds while using the arrow keys would see their highlighted text disappear. The only provided solution was to use an external keyboard attached with a PS/2 connection or to release the shift key if pausing while highlighting in those programs.
General Troubleshooting for Satellite Keyboards
For general concerns about the keyboard -- if it doesn't appear to be working -- try these few steps. Use the keyboard before Windows loads: hit F1 on the first screen that appears after turning the system on. If they keyboard works here, it's probably a Windows problem. Try attaching an external keyboard; if it works, the internal keyboard is likely broken.