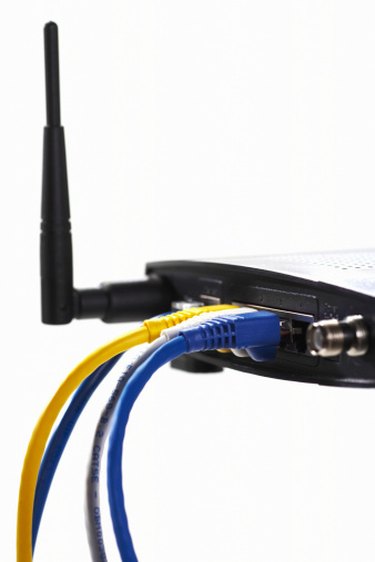 There are several kinds of communications devices used in a computer, some that provide different ways of achieving the same functionality and some that provide more specialized services. For example, most personal computers provide several ways to communicate with an Internet service provider. Some of those communications devices also have multiple roles that allow them to communicate with other computers as well.
Wireless
Most modern laptops come with hardware capable of communicating wirelessly with a router or with other computers. Purchase wireless hardware for a desktop computer to eliminate the need to run network cable from the router to the computer, or to give the desktop computer the capability to communicate wirelessly with other computers, without the need for a router.
Bluetooth
Bluetooth is a wireless technology now included on many laptops and desktop computers. It allows the computer to communicate wirelessly with other devices that have the hardware necessary to send and receive Bluetooth signals. One popular way of utilizing Bluetooth technology on a computer is with a mouse capable of Bluetooth communication, which eliminates the need for a wire.
Ethernet Port
The Ethernet port is another popular communication device that comes standard with most personal computers. It allows a computer to communicate via Ethernet cable with another computer, a router or other networking device. Some laptop manufacturers, pressed to offer models that are as light and simple as possible, have opted to remove the Ethernet port and allow users to rely on the laptop's wireless card, which is a possible indication of the future of personal-computer communications hardware.
Telephone Port
The precursor to the Ethernet port was the telephone port or modem port, which is a device that allows the computer to communicate via telephone lines, typically with an Internet service provider. Though some computers still include a modem port, most computers now communicate wirelessly or by Ethernet cable with a router, which accepts the telephone line input. For this reason, many new computers no longer include a modem port.