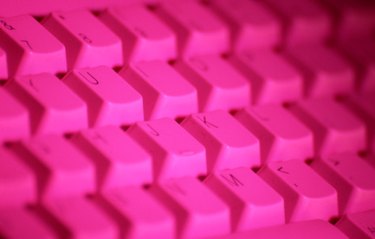 People use computers for both fun and function. Computer classes help people best understand how to use computer software and hardware as well as teaching computer programing basics. Many modern jobs require the ability to use a computer including software the creates documents, presentations and spread sheets. Computer classes help you learn these skills.
Computer Skills
Computer skills classes help you learn basic computer software and techniques. You learn typing basics, how to create word documents, data entry techniques, and internet use basics such as setting up a personal blog. After a computer skills class, you should be able to create word documents complete with charts, art, and numerous fonts. Other techniques you learn will help you create slide shows by changing background colors, fonts, and text. These classes are best for those who have never used a computer and are often offered at community centers or community colleges.
Programing
Computer science courses teach you how to create programs that perform tasks using programing languages such as Java. Introductory classes focus on creating basic programs that sort numbers, display messages, and ask users questions. More advanced classes help users create specific, complex programs such as electronic versions of board games. All classes teach basic computer programming techniques such as designing programs, testing and troubleshooting and writing programs.
Web Design
Use computers to design webpages. Web design works much like computer science in that both utilize computer languages. However, web design utilizes both programing skills and an aesthetic sense. Web designers place various items such as tables, pictures, and text boxes in order to create a user friendly site. Basic web design classes teach you to make simple blog-like websites while more advanced classes teach you to build complex websites such as commercial websites.