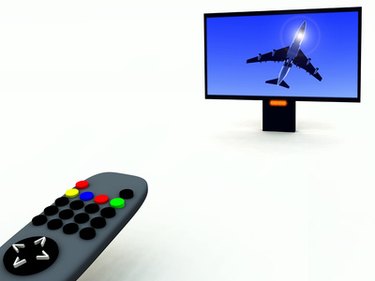 Viore, Inc. is a leading manufacturer of home entertainment products. Though they are fairly new in the United States, Viore has been a well-known brand in home entertainment manufacturing in Asia since their inception in 1958. They are known for making low-cost, high-quality LCD high-definition televisions. With 50 years of experience, Viore is able to offer television solutions to many homes. If your Viore TV is not working as desired, however, you can feel very frustrated. There are a few simple troubleshooting steps you can take at home that may resolve any problems you are having.
No Power
Step 1
Check that the power cable is securely plugged into a 110-watt outlet.
Step 2
Press the power button on the television, or the Standby button on the remote.
Step 3
Plug the TV in a different electrical outlet.
No Picture
Step 1
Ensure the television is plugged in and powered on.
Step 2
Confirm that the coaxial cable, antenna or other device (such as a DVD player or video game console) is connected to the television.
Step 3
Check the input settings. Press the "Input" button on the television or the remote to rotate through the input options.
Poor Picture Quality
Step 1
Check that the coaxial cable, antenna or other device is firmly and securely connected to the television.
Step 2
Adjust the picture settings by pressing the "Picture" button on the remote. Select contrast, brightness, color, tint, sharpness and color temperature using the up and down arrows on the remote. Adjust individual settings using the left and right arrows.
Step 3
Press "Menu" on the remote control to exit.
Step 4
Move any other electrical appliances away from the television. They can occasionally interfere with the television's frequency, and affect picture quality.
Remote Control Problems
Step 1
Check for obstructions between the remote control and the television.
Step 2
Ensure you are within range for the television. Stay within 16 feet of the front of the telvision.
Step 3
Change the batteries in the remote.
Tip
Viore honors a one-year warranty on parts and labor for all of their televisions. If you continue having problems, contact Viore's customer service or technical support.