Internet users worldwide use Craigslist to host free ads for products and services. People advertise everything from job listings to personal ads on Craigslist, so the meaning of the acronym PNP depends largely on the context in which you read it.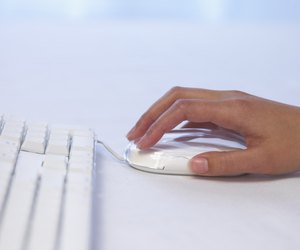 credit: Burke/Triolo Productions/Brand X Pictures/Getty Images
Computer Hardware
If you're looking to acquire computer hardware online then you may come across the term "PNP" in a sales ad. When used to describe computer components, PNP stands for the phrase "plug and play." You can plug a PNP device into a Windows 95 or later computer and use the device immediately without having to install drivers or any other special software.
Job Listings
Craigslist maintains listing services for dozens of job types, ranging from daily contract gigs to full time positions. Craigslist dedicates a portion of their listings to "medical/health" positions. If you see a listing for a "PNP job" in the medical/health job ads then the employer seeks a pediatric nurse practitioner. A pediatric nurse practitioner is a nurse practitioner that specializes in working with young patients.
Personals
When the acronym "PNP" appears in a Craigslist personals ad it likely stands for the phrase "party and play." The "party" portion of the phrase indicates that the advertiser is interested in consuming legal or illegal drugs. The "play" portion of the phrase indicates that the advertiser would like to engage in sexual activity after the substances have been consumed.
Phillipines
Craigslist maintains local websites that service Manilla, Cebu City and other urban locations in the Phillipines. Users who read Craigslist posts in the Phillipines may commonly find that PNP stands for "Phillipine National Police," so be sure that all of your Craigslist dealings are on the up and up.