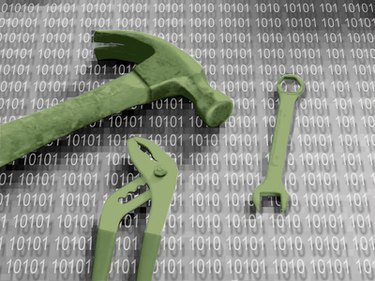 ERP System Administration is a function that manages Enterprise Resource Planning (ERP) software, a suite of integrated business applications. ERP is as much a management methodology as it is software--thus administration is more than just technical or operational--it is full business process support to the enterprise.
Basic Role
System administration is not a business function but a role that manages the tools of business. Like a mechanic who fixes a car, an ERP administrator cares for the system by applying vendor provided fixes to bugs, enhancements and supporting the technical infrastructure on which it runs.
ERP Administration Tasks
ERP administrators wear many hats. Their responsibilities include: Troubleshooting system problems Help desk support Security administration Database backup schedules Manage and communicating maintenance schedules Managing interfaces to and from other systems Performing system upgrades Assist with training needs
Skill Requirements
Skill sets for an ERP administrator include technical knowledge of how the system is built and the technical infrastructure it runs on. Also important is a basic understanding of what all of the applications and modules in the system do and how they integrate with each other. An ERP administrator is also a liaison between functional process owners and the pure technical resources such as database administrators and network specialists.
System Optimization
Like an engineer managing factory equipment, the ERP administrator monitors system performance, help calls and changing needs of the functional users to determine when to oil the gears or tune the processes.
Gatekeeper
Programmers must, before changing code, go through proper procedures managed by the system administrator, who is responsible for the integrity of the system, controls and data.