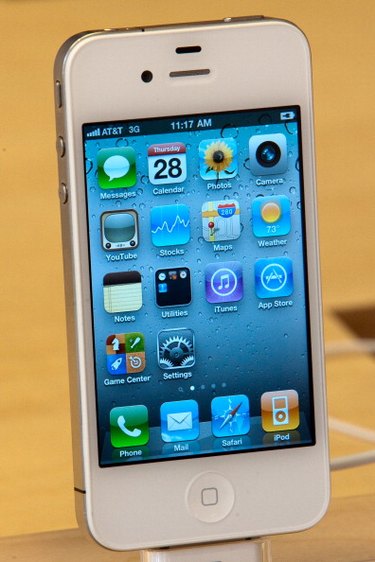 Restoring an Apple iPhone is a process that resets your device back to its factory defaults and reinstalls the operating system. You can restore your iPhone by connecting it to your computer via the phone's USB cable, launching iTunes and then selecting the "Restore" button. You may want to restore your iPhone to repair it, improve performance and transfer ownership. The restore process will automatically update your iPhone's operating system to the most current version.
Backup
All data, including songs, applications and movies downloaded from the iTunes store, will be deleted and cannot be retrieved from the device after restoration. Apple advises users to perform a backup to prevent data loss. You can manually backup your iPhone by connecting it to your computer via the USB cable, launching iTunes, right-clicking (Windows) or Control-clicking (Mac) your iPhone in the left-hand sidebar and selecting the "Backup" option.
Repair
If your iPhone is no longer working due to a corrupted iOS update, application installation, software problem or hardware issue, you may be advised to restore your iPhone to repair it. Before restoring the phone, you should always attempt other, nondestructive methods of repair like soft (turn the phone off and then back on) and hard (hold the Home and power buttons simultaneously until the Apple logo appears) resets. Restoring your iPhone to factory settings should only be attempted if all other prescribed resolution methods have failed.
Ownership Transfer
It is a good idea to perform a factory restore on the device before transferring ownership to another party. Restoring your phone to factory settings is the best way to ensure than any data, such as applications, contact information and notes, is completely erased from your device. Restoring to factory settings also enables the new owner to properly set up the iPhone on his own carrier.
Performance
Too much data on an iPhone can cause it to run less efficiently. If you find that your iPhone has become too full of contacts or applications that you are not using, it may be simpler for you to reset the device and reinstall the applications and contacts that you do use rather than picking through and deleting the ones that you do not. Before restoring an iPhone to help resolve performance issues, try resolving the issue first by deleting data or applications that you do not use on a regular basis.