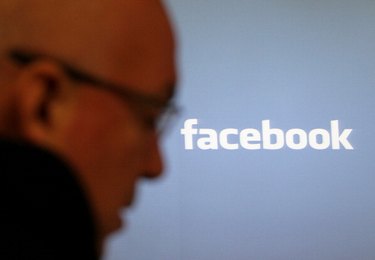 Facebook allows users to upload photos to their profiles via a variety of methods. Whether you are uploading images from your computer or from your mobile device, you may, at some point, experience problems doing so. If your photos aren't loading to Facebook, it may be an issue with Facebook, your account or the file itself.
Uploading to Albums
Facebook albums hold a maximum of 200 images. The "Add More Photos" link disappears once an album contains 200 photos. To upload more images, you must create a new album or move some of the images within the album to a new album before adding more. It is important to note that you are unable to upload images directly to the Wall Photos, Mobile Uploads and Profile Pictures albums. Instead, photos are automatically added to these albums based on how you upload the images. Images are added to Wall Photos when you click the "Upload a Photo" link without creating a new album. Mobile Uploads are only images you upload from your mobile device and Profile Pictures are added when you select a photo as your profile picture.
Blocked From Uploading
If more than one of your images has been determined to be in violation of Facebook's Statement of Rights and Responsibility, you are subject to be blocked from uploading images. The offending images are removed by Facebook and, once they are removed, you are free to upload images again. To prevent this from happening again, do no upload and and remove any upload images that violate the terms. Examples of such images are those that contain nudity or are sexually explicit, those containing hate speech or direct attacks on a group or individual, those containing self harm or excessive violence and those containing illegal drug use. For a full explanation of the restrictions, visit facebook.com/communitystandards.
Using Flash Uploader
When using Facebook's flash uploader, you must take a few steps to ensure your image uploads correctly. Make sure your image is in an acceptable format. Facebook recommends using .jpg, .bmp, .png, .gif and .tiff files. Also, the image's height or width cannot be more than three times the size of the other dimension. You should also check to see that your image does not exceed 15 MB. For proper image uploading, the latest version of your browser and the latest Flash update are recommended.
Select Photos Unavailable
You may be unable to upload photos because the "Select Photos" button is grayed out or unresponsive. If you are experiencing this issue, Facebook recommends submitting a report of the issue to their support staff. To submit a report, use the "Unable to select photos" form found at facebook.com/help/contact.php?show_form=select_photos_fail.