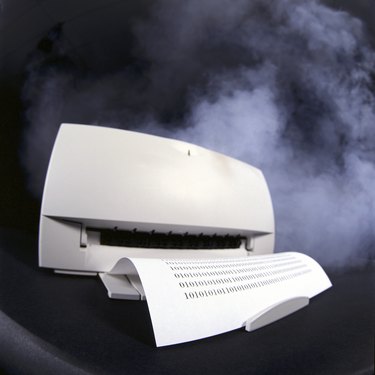 When your business document prints out and the text appears small, Google Docs enables you to change the font size to improve readability. This online software includes a toolbar that helps you customize the way the text displays on-screen or in a printout. Although the default font size is 11pt, you can quickly select a larger text size that helps communicate your message to your correspondents.
Step 1
Open your Google Docs document.
Step 2
Using your mouse, click and drag the cursor to select the text you want to change. To select all of the text within a document, press "Ctrl-A" on your keyboard or click "Edit" and choose "Select All" in Google Docs.
Step 3
Click the toolbar's "Font size" button (the icon showing a number value) to open the drop-down list of size values, and then click a value larger than the current font size. For example, if your document contains 11pt text, click "14" to enlarge the text. Change the number again if necessary until the document looks the way you want it to.
Step 4
Click the "Print (Ctrl+P)" button on the toolbar and click your selections. For example, click the option to print the headers and footers. You can also click "File" and then "Print." For Google spreadsheets, options on the Print Settings dialog box include paper size and layout.
Step 5
Click "Print" and then check your printout with the larger text.