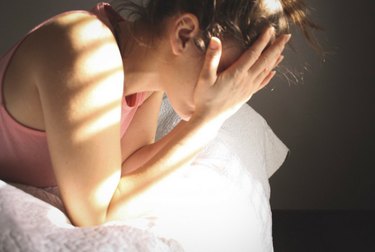 Going through a miscarriage can be isolating, traumatic, and physically and emotionally draining. It's not a topic women generally want to talk about, which is why many people don't realize how common it is.
Glow is an ovulation, period, and fertility tracker app that also offers support for women who are going through, or have gone through, the loss of a pregnancy by providing resources to help healing. Through the app, you can connect with a community that understands your loss.
Once you change your status from "Pregnant" to "I'm healing from a loss," Glow changes its main feed, so you only see relevant articles and community forums. You'll see health tips that let you know if what you're experiencing is typical or not, plus the option to connect with other women who have also gone through a pregnancy loss.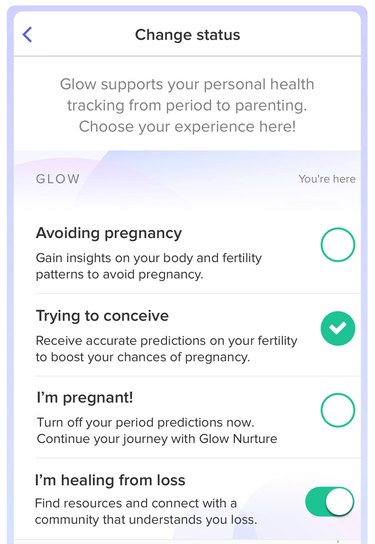 Everyone heals differently, but if you think connected with other women might help you, you can download Glow free for iOS and Android.