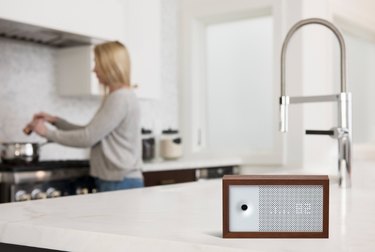 If the air in your city is polluted, chances are the air in your home is as well. The Awair 2nd Edition is a new smart device that monitors indoor air quality. According to the company, indoor air can often be five times more polluted than the air outside, affecting sleep quality, skin health, and allergies.
You're probably doing things in your house that you don't even realize can affect the air quality, like painting, using air fresheners, burning candles, and even cooking. Awair tracks the invisible dust, chemicals (Volatile Organic Compounds), CO2, humidity, and temperature in the air you breathe, and gives you tips on how to help.
Air quality levels are shown directly on the device's LED display, and it also works with Google Home, Amazon Alexa, and IFTT to give you personalized recommendations through its app on how to counteract the pollutants in your home and live in a healthier environment. Of course, it isn't reasonably to stop cooking or doing other things that might cause pollutants, but it certainly could help to make subtle changes.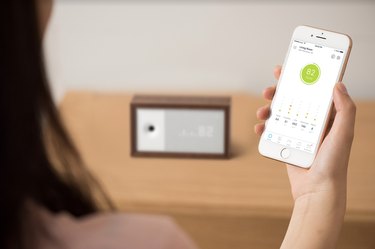 You can buy it here for $199.