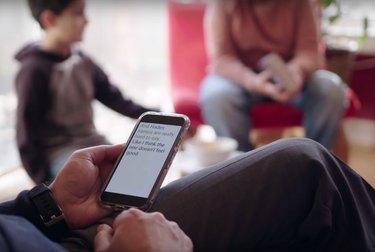 Google is making audio more accessible with two new apps for Android. Live Transcribe and Sound Amplifier are apps designed to help people who are deaf and hard of hearing.
Live Transcribe can give people who are deaf or hard of hearing more independence in their everyday interactions—allowing them to communicate without help from friends or family. Words appear on the phone as they're spoken. The app enables a two-way conversation using a type-back keyboard for those who can't or don't want to speak, and it connects with external microphones to improve transcription accuracy.
Here's how to set up Live Transcribe
Go to Accessibility Settings
Start Live Transcribe from the accessibility button on the navigation bar
Google's other new app is called Sound Amplifier, and it offers an audio boost for people who need it, especially in situations where there's a lot of background noise. Using wired headphones, the app makes sound clearer and easier to hear. Sound enhancement settings can be customized.
Sound Amplifier is available on the Play Store and supports Android 9 Pie or later phones and comes pre-installed on Pixel 3.