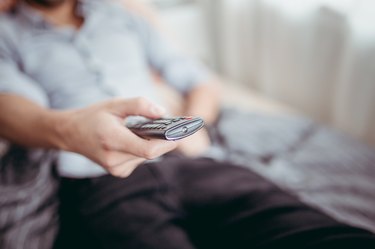 Video streaming services like Hulu, Netflix, and Amazon Prime Video now have more subscribers than cable. Are you surprised? Probably not.
According to a report by the Motion Picture Association of America, the number of streaming subscribers outnumbered the amount of cable subscribers in 2018.
There was a 27 percent increase from 2017, with 613.3 million online video service subscriptions last year, surpassing the 556 million people who subscribe to cable. Of course some of those people subscribe to both.
Even though cable subscriptions are down, it still managed to rake in the big bucks with a revenue increase of $6.2 billion from the year before, for a total of $118 billion. Online streaming service subscriptions brought in a little less than $40 billion in revenue last year.
So, it's clear that Hulu, Netflix, and Amazon Prime Video are winning the popularity contest, but they aren't making as much money as cable because they cost less. Good for us, not as good for them. But we'll take it!