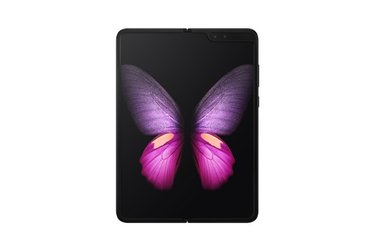 If you've been counting down the days until Samsung's $2,000 Galaxy Fold foldable phone is released, you're going to have to wait a little longer.
Samsung confirmed the postponement of the big release. "We want our customers to have the best experience possible which is why, after initial feedback, we have decided to delay the release of the category-changing Galaxy Fold to make sure it measures up to the high standards we know you expect from us," the company said. "We plan to announce the [new] release date in the coming weeks."
According to The Wall Street Journal, the new release date will be sometime in May, giving Samsung time to fix the problems several tech reviewers found after receiving test units.
"Initial findings from the inspection of reported issues on the display showed that they could be associated with impact on the top and bottom exposed areas of the hinge," Samsung said. "There was also an instance where substances found inside the device affected the display performance." The company plans to "take measures to strengthen the display protection."
Those who preordered the phone should be receiving an update on shipping details in two weeks. The company guarantees that your preorder holds your place in line.