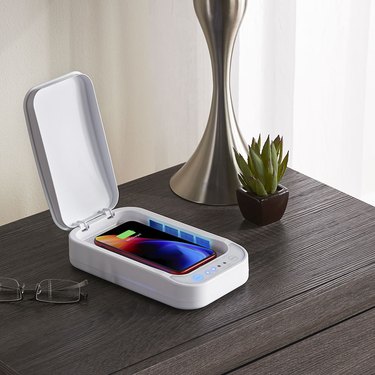 It's important to disinfect your phone regularly, which is easy to do, you just actually have to do it. In addition to physically wiping it down with a microfiber cloth, there's another way to clean your phone, keys, and other small items—UV-sanitizers.
Here's some gross news: Your phone contains an average of 10 times the number of germs and bacteria than a public restroom. UVC emitting LED lights can effectively kill bacteria from surfaces without the use of heat, chemicals, or liquids. That includes eliminating microorganisms such as Streptococcus, E. coli, and Salmonella.
You should still deep clean your phone with antibacterial alcohol-based cleaning wipes, but UV-sanitizing devices are effective supplemental cleaning tools. (Most sanitizations are done within 10 minutes.) It's important to note that while UV sanitizers disinfect germs, there isn't currently a way to test its effectiveness against COVID-19.
There are several devices on the market, but we rounded up the most popular ones with the best reviews.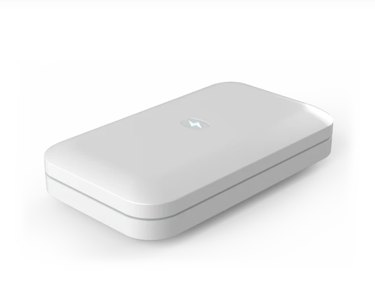 PhoneSoap 3 has thousands of 5-star reviews. It neutralizes the bacteria that other phone cleaners can't kill, according to the company. A nice bonus is that you can charge your phone while it sanitizes.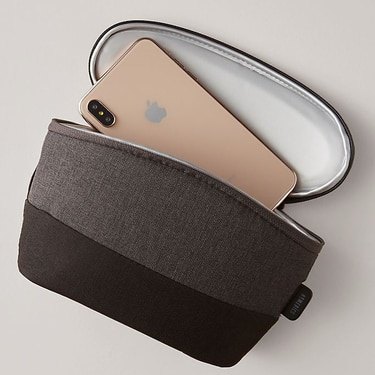 Using no chemicals or mercury, the HoMedics UV Clean Portable Sanitizing Bag kills 99.9% of bacteria and viruses in just one minute. It can sanitize your phone, in addition to small items like keys, jewelry, pacifiers, remote controls, glasses, etc.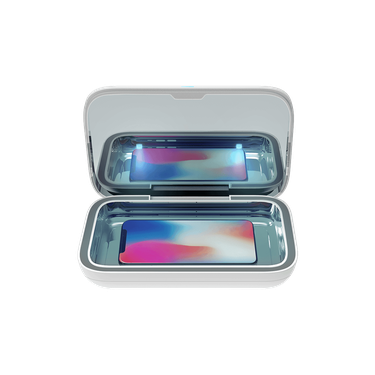 CASETiFY's UV Sanitizer Lite uses 360 degree sanitization tech with four mercury-free UV lamps inside. It fits your phone, as well as whatever small items you need sanitized—including utensils, scissors, and wallets.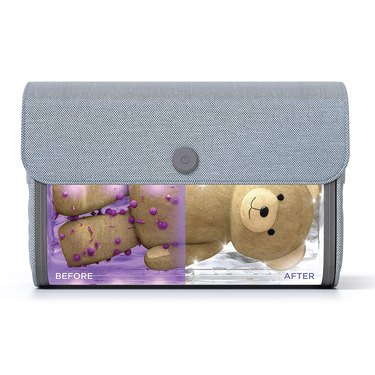 Munchkin's Nursery Sterilizer is a lightweight bag that can sterilize toys, stuffed animals, dolls, pacifiers, bottles, and other household items—including your phone. It cleans all the things so you don't have to. Plus, it cleans the things that can't (or shouldn't) be washed—like your child's favorite blanket or stuffed animal.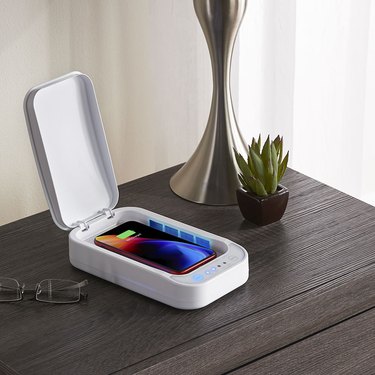 A smartphone sanitizer that uses safe ultraviolet light to destroy viruses and germs in under 10 minutes. Just like the other sanitizers, it can be used to clean smaller items as well.