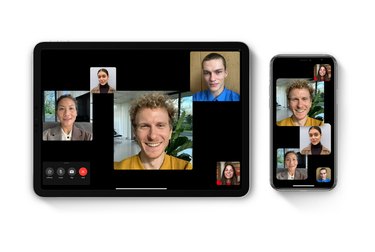 Given the circumstances of the past year and a half, we're all probably experts at video calls by now (whether we want to be or not). Zoom has taken over both our work and personal lives, but if you're tired of Zoom, there's another super easy way to video chat with more than one person at a time: FaceTime.
Yep, you can FaceTime with up to 32 people at once—which is highly not recommended, especially if you have family and friends who tend to talk over each other. (That's everyone, right?) If you've never set up a Group FaceTime call, it's actually very quick and a lot easier than hosting a Zoom call.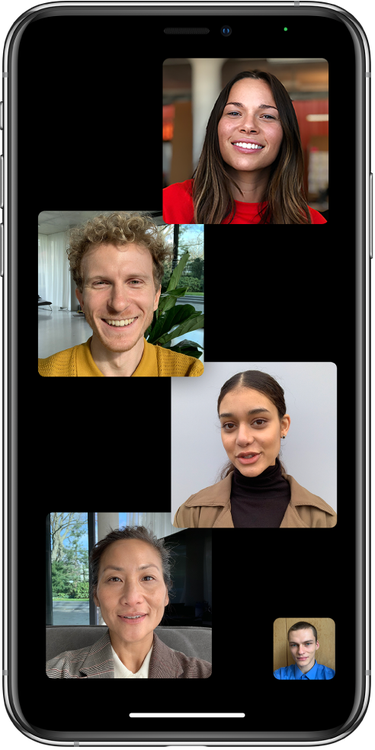 How to set up a group FaceTime call
Open the FaceTime app.
Tape the + button at the top right.
Type the names or numbers of the people you want to call. You can also tap the + inside a circle symbol to open Contacts to add people from there.
Tape the video symbol to make a video call or tap the Audio symbol to make an audio call.
Everyone on the call appears in their own tile on the screen. When someone talks (verbally or using sign language), or when you tap the tile, the tile moves to the front for a better view.
If you want to start a Group FaceTime call directly from a group Message conversation, tap the profile picture or the person symbol at the top of the conversation. Tap FaceTime. You can also add a new participant to a Group FaceTime call. Simply tap the screen to open the controls and tap Add Person.