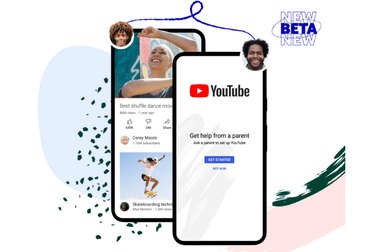 YouTube is finally offering a safe way for tweens and teens to use the platform — still with parental controls, just less of them.
YouTube Kids is a good option for kids under 13, as it protects their privacy and ensures they don't come across inappropriate or unsafe content, but it can be too limiting for tweens and beyond. If you have a kid in that age range, you're probably very aware that they are not all about feeling limited.
A new YouTube experience, which will be launching in beta in the "coming months," is giving parents the option to allow their teens and tweens to access YouTube through a supervised Google Account.
The supervised experience will have content settings and limited features, but it starts to open the platform up for a bit more age-appropriate exploration. Since parenting styles are different, and since kids are all unique in when they reach their developmental stages, parents have the ability to choose from three different YouTube content settings.
​"Explore:​ For children ready to move on from YouTube Kids and explore content on YouTube, this setting will feature a broad range of videos generally suitable for viewers ages 9+, including vlogs, tutorials, gaming videos, music clips, news, educational content and more.
​Explore More:​ With content generally suitable for viewers ages 13+, this setting will include an even larger set of videos, and also live streams in the same categories as "Explore."
​Most of YouTube:​ This setting will contain almost all videos on YouTube, except for age-restricted content, and it includes sensitive topics that may only be appropriate for older teens."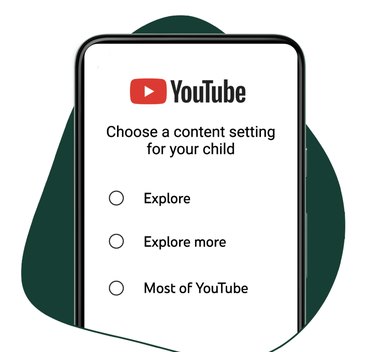 While the user experience will feel almost like regular YouTube, certain features will be disabled, including comments features, personalized ads, and in-app purchase options.
The purpose of the new parental control options is to help empower tweens and teens to make decisions and gain independence, while giving parents the opportunity to set fair limits. Plus, to help parents worry a whole lot less.